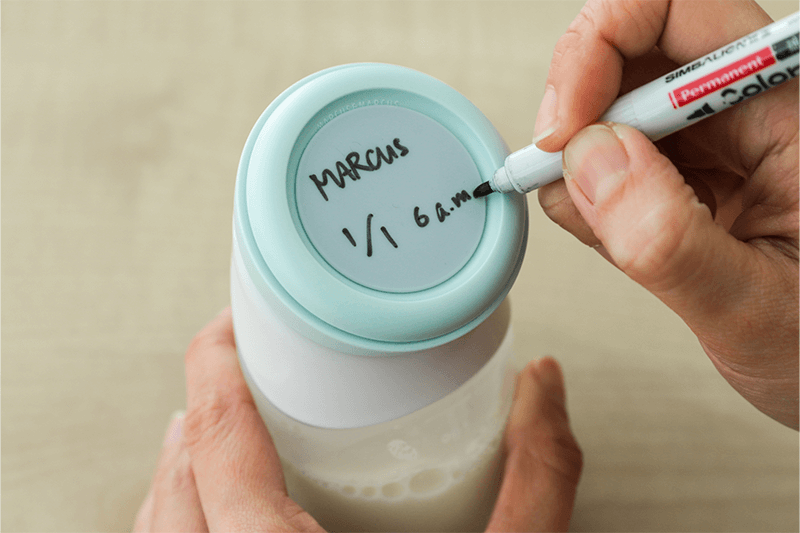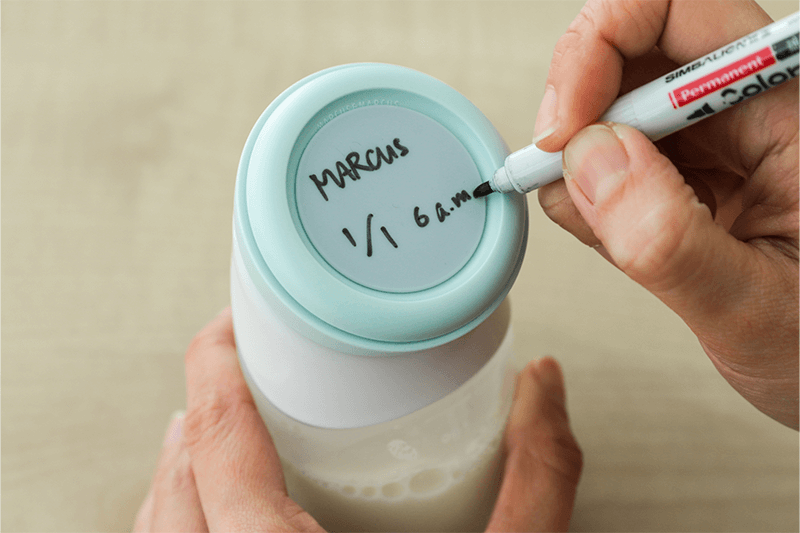 Marcus & Marcus Silicone Angled Feeding Bottle & Breast Pump
AN EASY AND CONVENIENT WAY TO EXPRESS BREASTMILK
Marcus & Marcus Silicone Angled Feeding Bottle & Breast Pump gives mothers an easy and convenient way to express breastmilk as they may store and feed a baby with the same silicone bottle.
Marcus & Marcus Silicone Breast Pump has the power of natural suction, providing a comfortable way for mothers to express breastmilk manually. Unlike the electric breast pump, our breast pump does not require any cords. Instead, it is lightweight and portable to carry.
The set comes with a slow flow, platinum silicone feeding nipple. The extra soft feeding nipple is designed in a gradual slope shape which is similar to a human-like nipple that helps babies to prevent nipple confusion when switching between breast and bottle feeding. When breastmilk is not used right away, simply store the bottle in the fridge with the provided sealing disc.
The silicone bottle is designed with an angle which helps promote a semi-upright feeding position benefiting babies from gas, colic, fuss and spit-ups. The feeding bottle has 3 volumetric markings for parents to read the remaining milk without unlatching. The whole set is made with BPA, PVC, and Phthalate free material to ensure the best and safest quality for storing the most precious breastmilk.
Delivery 2-5 business days!
22
people are viewing this right now

Guaranteed safe & secure checkout
Description
• BPA/Phthalate free
• Hands-free, meet breastfeeding needs and naturally let breastmilk pump out
• All in one bottle
• Simple parts for easy assemble & wash
Natural Feeding Nipple
• Extra soft silicone nipple for smooth tongue movement
• Gradual slope & texture surface to provide natural latch
• Double anti-colic system to reduce gas intake
Feeding Bottle
• Wide neck bottle
• Volumetric markings
• Durable & high heat resistance
• Sealing disc for rewriting preparation date for breast milk storage
• Top-rack dishwasher safe
• UV sterilizer safe
• Steam sterilizer safe
• Stains can be removed by washing with hot-soapy water
• EN14350 compliance
Silicone Breast Pump: 109 x 97 x 153 mm

Storage Bottle: 78 x 70 x 116 mm

Silicone Feeding Bottle: 73 x 70 x 128 mm

Capacity: 120ml/ 4oz
Shield, Silicone Bottle, Natural Feeding Nipple, Sealing Disc: Platinum silicone rubber

Collar, Connector, Sealing Ring & Cap: PP
Shield, Silicone Bottle, Natural Feeding Nipple & Sealing Disc:
• -20°C to 220°C
• -4°F to 430°F
Collar, Connector, Sealing Ring & Cap:
• -20°C to 110°C
• -4°F to 230°F