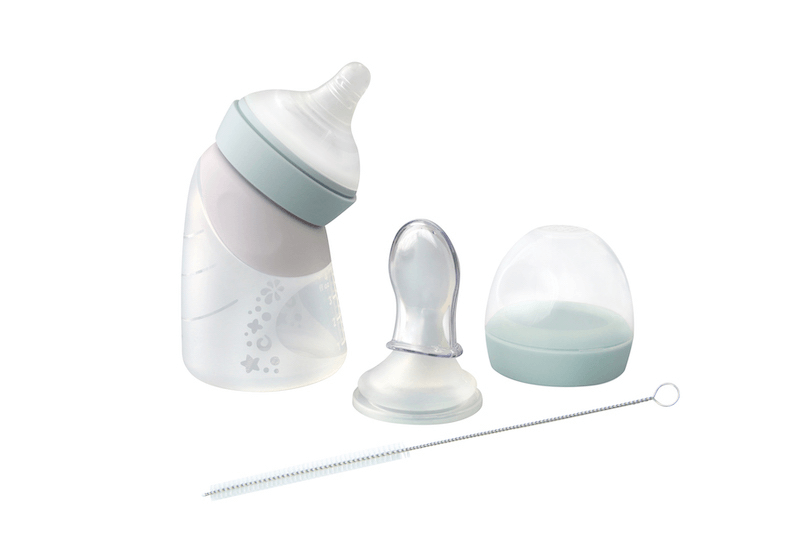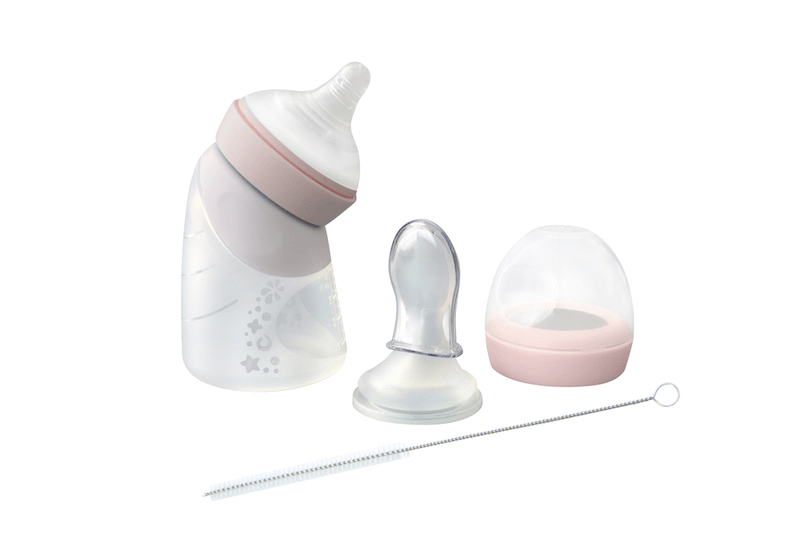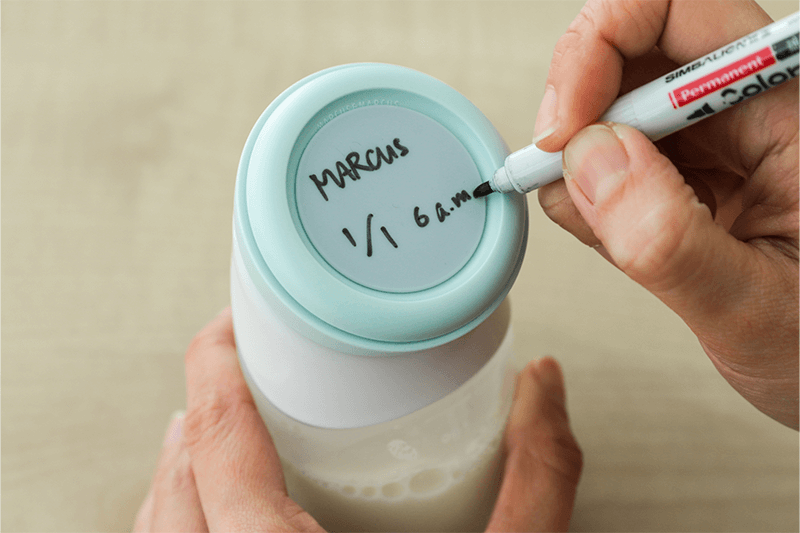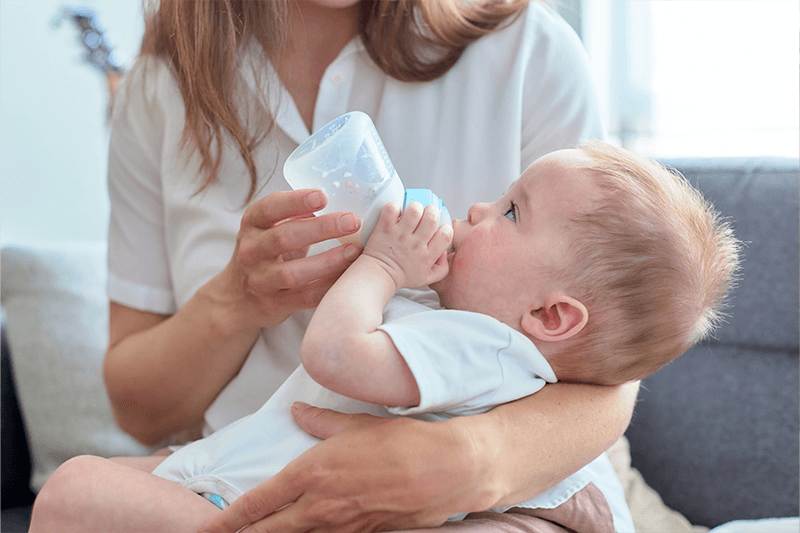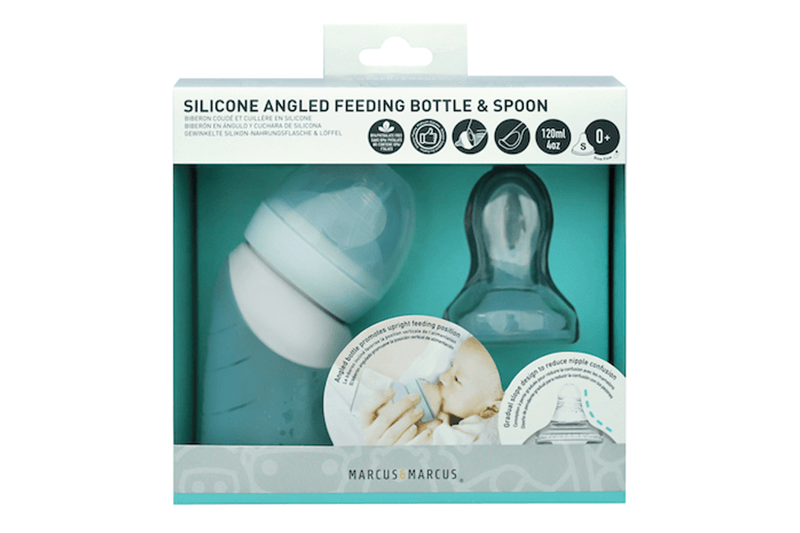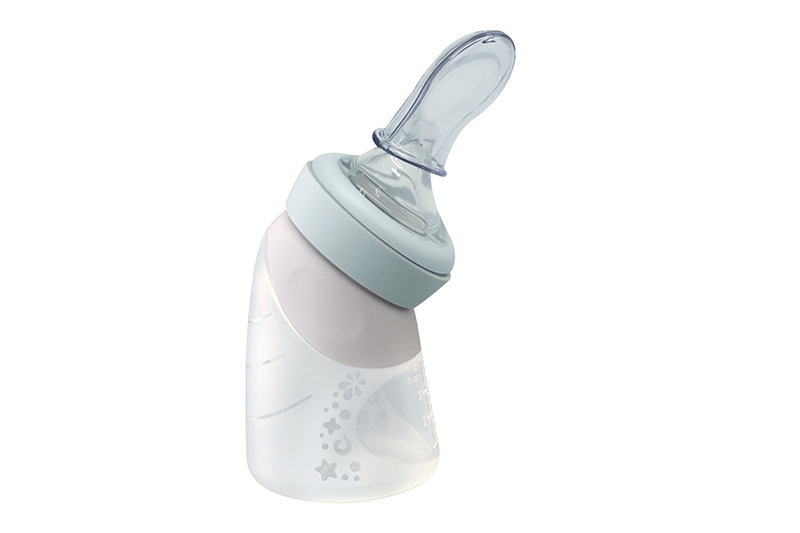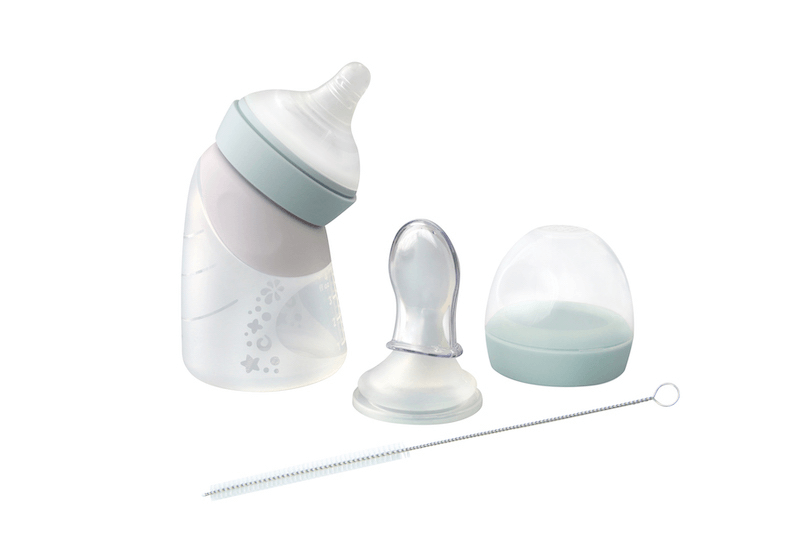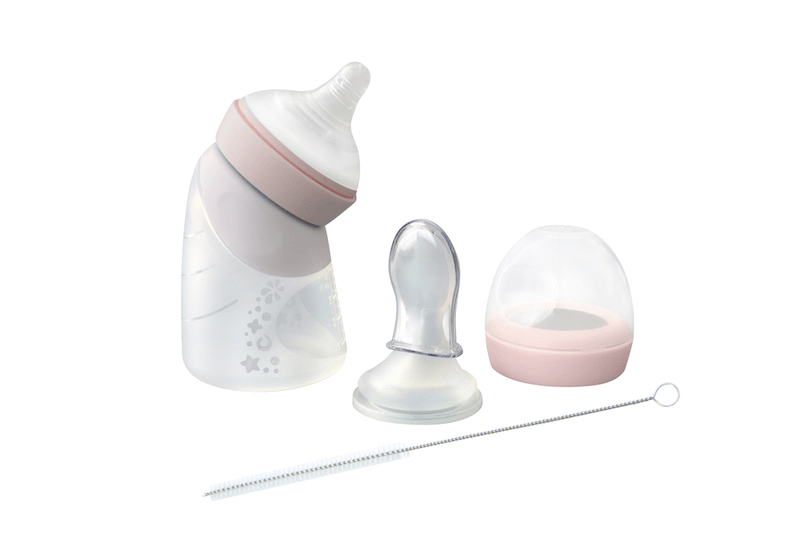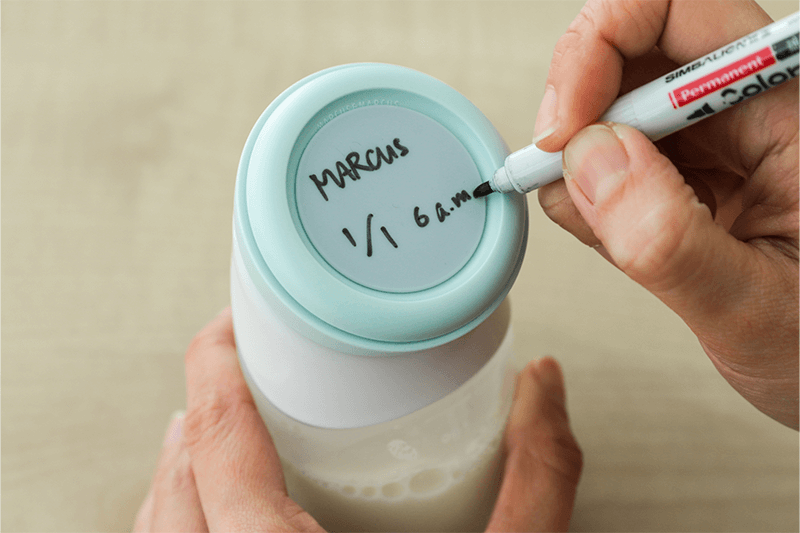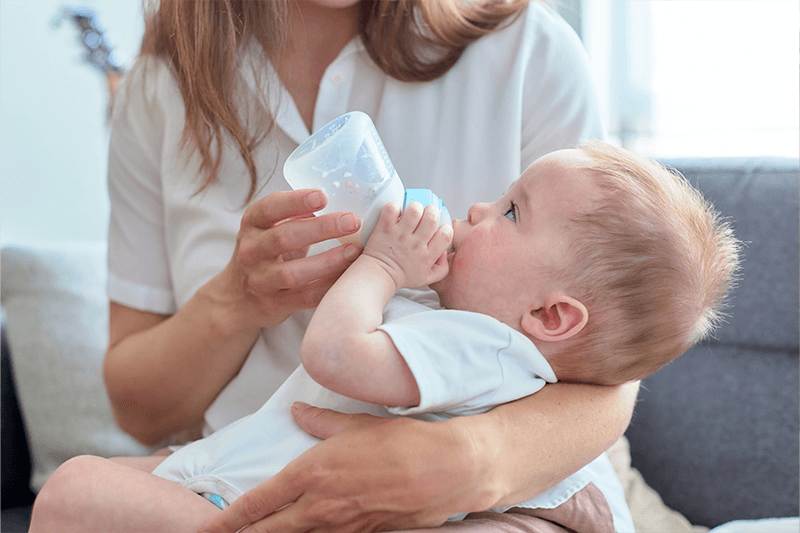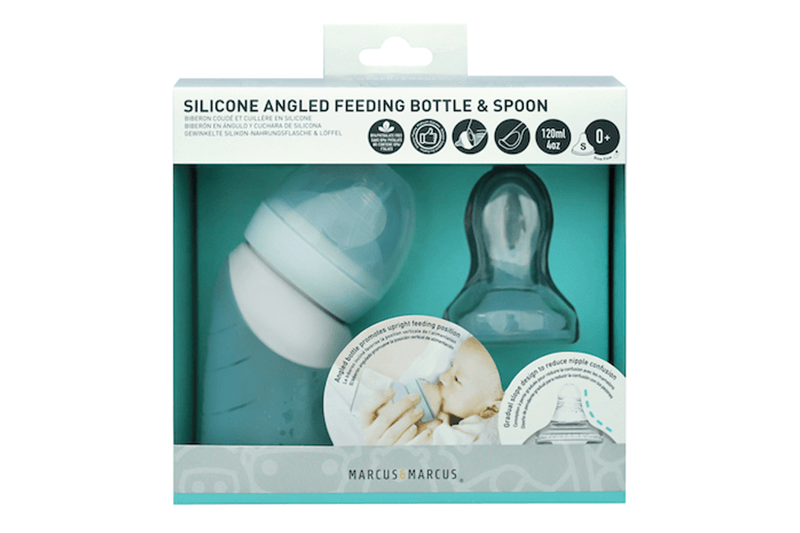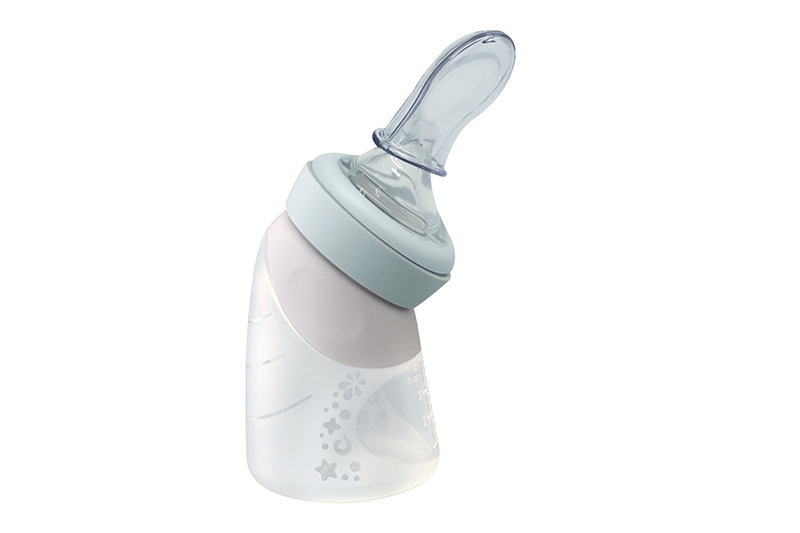 Marcus & Marcus Silicone Angled Feeding Bottle & Spoon
SWITCHING BETWEEN BREASTMILK FEEDING TO PUREE
Marcus & Marcus Silicone Angled Feeding Bottle & Spoon provides a sustainable solution by extending the usage of the same feeding bottle from breastmilk feeding to puree, especially useful when the baby starts eating solid.
This can be done by simply replacing the feeding nipple with the dispensing spoon, it's quick and easy. The set comes with a slow flow, platinum silicone feeding nipple. The extra soft feeding nipple is designed in a gradual slope shape which is similar to a human-like nipple that helps to prevent nipple confusion when switching between breast and bottle feeding. When breastmilk is not used right away, simply store the bottle in the fridge with the provided sealing disc.
Delivery 2-5 business days!
27
people are viewing this right now

Guaranteed safe & secure checkout
Description
• BPA/Phthalate free
• All in one bottle
• Simple parts for easy assemble & wash
Natural Feeding Nipple
• Extra soft silicone nipple for smooth tongue movement
• Gradual slope & texture surface to provide natural latch
• Double anti-colic system to reduce gas intake
Feeding Bottle
• Wide neck bottle
• Volumetric markings
• Durable & high heat resistance
• Sealing disc for rewriting the preparation date for breast milk storage
• Dispensing spoon provides easy transition to solid food
• Soft tip for tender gums
• Top-rack dishwasher safe
• UV sterilizer safe
• Steam sterilizer safe
• Stains can be removed by washing with hot-soapy water
• EN14350 / EN14372 compliance
Silicone Feeding Bottle: 73 x 70 x 128 mm, capacity: 120ml/ 4oz

Storage Bottle: 78 x 70 x 116 mm

Dispensing Spoon: 93.5 x 70 x 152 mm
Silicone Bottle / Natural Feeding Nipple / Sealing Disc / Dispensing Spoon: Platinum silicone rubber

Collar, Connector, Sealing Ring & Cap: PP

Dispensing Spoon Cap: SAN
Silicone Bottle / Natural Feeding Nipple / Sealing Disc / Dispensing Spoon:
• -20°C to 220°C
• -4°F to 430°F
Collar / Connector / Sealing Ring / Cap:
• -20°C to 110°C
• -4°F to 230°F
Dispensing Spoon Cap:
• 0°C to 90°C
• 32°F to 194°F